---
The nom de plume of Massachusetts-raised, London, England-based singer/songwriter and producer Woodson Black, Haux …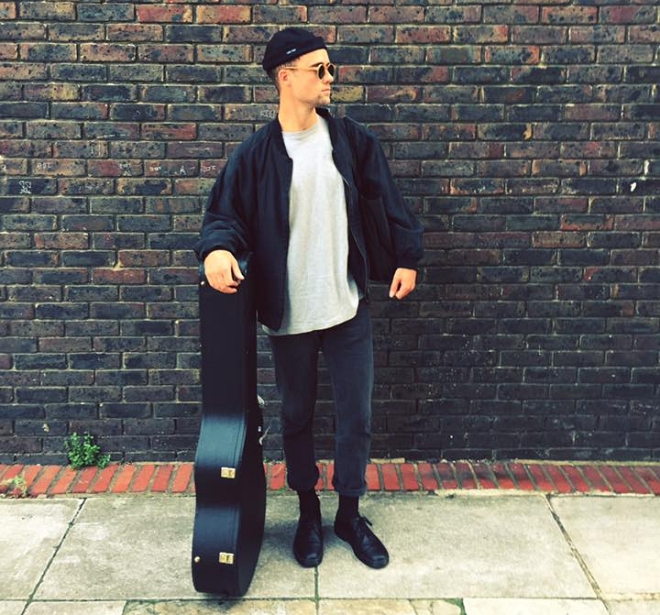 … delivers a dreamy fusion of indie electronic, pop, and folk that invokes names like Bon Iver, C Duncan, and Benjamin Francis Leftwich.
Black spent his formative years soaking in the lush beauty of the Berkshires, and that pastoral aesthetic can be heard in his music.
After attending Northeastern University in Boston, Black landed an internship at a record label in London.
There he immersed himself in the music scene, both through writing and photography, …
… as well as composing, and in 2016 he released his debut EP, All We've Known, via Akira Records.
From APPLE Music
   ~ James Christopher Monger
2017 was a pivotal year for Haux, the multi-media-silhouette of Woodson Black.
From his quiet home in the Berkshires, Massachusetts, the photographer-turned-musician carefully curated each step of …
… his debut EP 'All We've Known' – producing each song, photo, video, and design.
By the year's end, Haux had been streamed over 50 million times, playing sold out shows on multiple continents.
Now, the fast-rising enigmatic newcomer returns with his latest windswept torch song, 'Heartbeat' and announces his forthcoming …
… sophomore EP & companion short film 'Something To Remember', both set for release on 30th March via Ultra Records.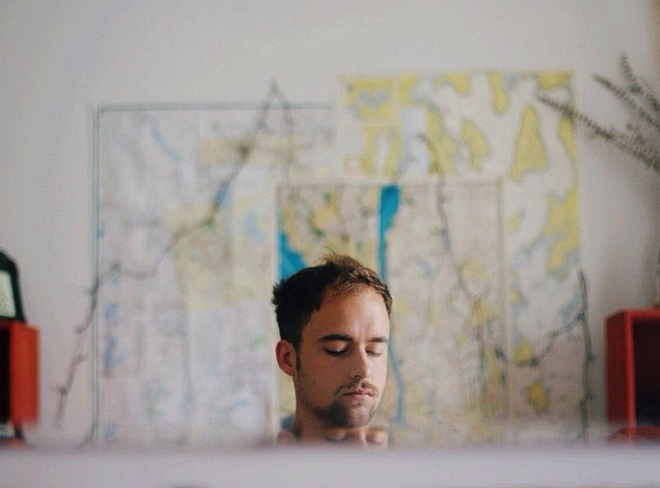 Again Black is at the helm of every recording and wrote and directed all of the footage, …
… while fans have come to recognize his distinct photography that serves as album art.
'Heartbeat' is another hauntingly poignant track anchored on ghostly vocals and sparse, icy synths.
The electronic-folk talent's cocktail of caressing vocals, humming piano, and stirring drums once again takes listeners on an introspective journey …
… from start to finish, each murmur of his softly lulled tenor a shadow's sigh in the darkness.
Black filmed the 'Heartbeat' video in the Cape Cod seaside town of Truro, Massachusetts, and it features Sam Laiz and model Chloe Nørgaard.
The clip is a preview of the forthcoming companion film and gives a glimpse of the characters' narrative …
… which tracks a young carpenter (Laiz) whose life takes an unexpected turn when he falls for a girl (Nørgaard) with pink hair and a dour secret.
At the end of a whirlwind three days together the young man is left with a difficult choice that will explore the depths of love, …
… loss, and atonement amongst the gorgeous New England scenery.
"I get the chills anytime I remember this day at the beach. The landscape was so desolate it somehow made us shiver even more. I tried my best to capture that haunting feeling of being completely alone with your thoughts; those relentless kinds of thoughts that never leave you. I wanted to show that while there is always pain in remembering, there is tenderness too."  – Woodson Black
From STAY LOOSE
---
---
Heartbeat
(lyrics)
---
[Verse 1]
Salted
Heaving
Winter's breathing
We're eager
And anxious
To break the silence
[Pre-Chorus]
We're running away
From the darkest moon
We're praying our lungs
Will find us soon
[Chorus]
Listen to the heartbeat
Rushing when you hold me
Whispering that this was once our home
Just listen to the heartbeat
[Verse 2]
Secrets
Hidden
Inside our old friends
We're rueful
And righteous
And quick to undress
[Pre-Chorus]
We're running away
From the darkest moon
We're praying our lungs
Will find us soon

[Chorus]
Listen to the heartbeat
Rushing when you hold me
Whispering that this was once our home
Just listen to the heartbeat
Rushing when you hold me
Whispering that this was once our home
[Bridge]
Broken glass
But you can't see the signs
Still take my breathe
When you don't realize
I try to take you back
To the fires
That we once set
That burned up all the hills
And everything that we were we left
[Pre-Chorus]
We're running away
From the darkest moon
We're praying our lungs
Will find us soon
[Chorus]
(Just listen to the)
Heartbeat (heartbeat)
Rushing when you hold me (hold me)
Whispering that this was once our home
Our home
(Just listen to the)
Heartbeat (heartbeat)
Rushing when you hold me (hold me)
Whispering that this was once our home
Our home
Our home
---
---
---
---
---
---
---
---