---
---
Li Lykke Timotej Zachrisson (born 18 March 1986), known as Lykke Li (Swedish pronunciation: [lʏ.kɛ ˈliː]), is a Swedish singer, songwriter and model.
Her music often blends elements of indie pop, dream pop and electronic.
Her debut studio album, Youth Novels, was released in 2008, and has been followed by Wounded Rhymes (2011), …
… I Never Learn (2014), and So Sad So Sexy (2018).
Li Lykke Timotej Zachrisson was born in Ystad, Skåne; her mother, Kärsti Stiege (sv), was a photographer, and …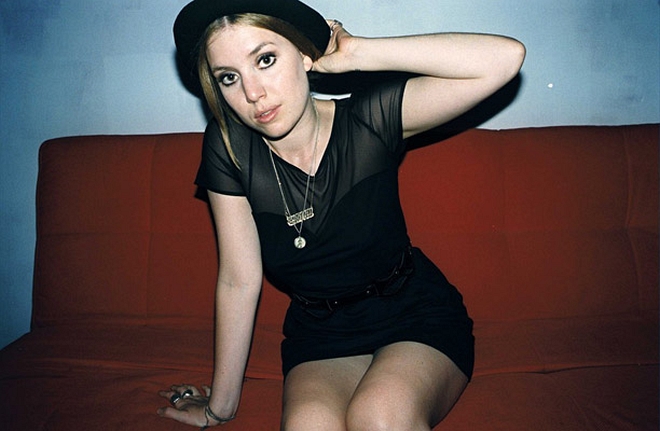 … her father, Johan Zachrisson (sv) (stage name Zilverzurfarn), is a member of the Swedish punk-reggae band Dag Vag.
The family moved to Stockholm when Zachrisson was a toddler and when she was six moved to a mountaintop in Portugal where they lived for five years.
The family also spent time in Lisbon and Morocco, and winters in Nepal and India.
She moved to the neighborhood of Bushwick in Brooklyn, New York City, for three months when she was 19.
She returned when she was 21 to record her album.
In September 2010, Li was announced as the official face of the Levi's Curve ID Collection, alongside Pixie Geldof and Miss Nine.
In January 2012 she signed with the VIVA Model Management agency.
Li made her acting debut in the 2014 Swedish crime film Tommy directed by Tarik Saleh.
The film was released in cinemas in Scandinavia in March 2014.
Li also stars in Terrence Malick's film Song to Song released in 2017.
She plays BV's (Ryan Gosling) girlfriend.
The song "Gunshot" was used in the television commercial for the Peugeot 108, which stars Li.
She also stars in a short film for Gucci's Spring/Summer 2015 collection, which features the song "Just Like a Dream" and debuted on 2 March 2015.
Li has cited Neil Young, the Shangri-Las, This Mortal Coil, the Beatles, and The Rolling Stones as influences, stating, …
"They aren't pop anymore by today's standards, but they were."
Other influences include the Velvet Underground, Leonard Cohen, and Beach House.
Li possesses the vocal range of a soprano.
Of her practice of Transcendental Meditation, Li said in 2014: …
"It's really interesting from a creative point of view.
Before, I could only write a few sentences and I'd have to take a break for a few days before I could go back to it.
All of a sudden, I could write and finish a song in one go – verse, verse, verse, chorus, the lot.
And that would happen with song after song.
Finally, I unlocked the gate."
On 30 October 2015, Li posted a photo on Instagram announcing her pregnancy.
On 12 February 2016, she announced the birth of her son Dion (fathered by Jeff Bhasker) on Facebook.
From Wikipedia, the free encyclopedia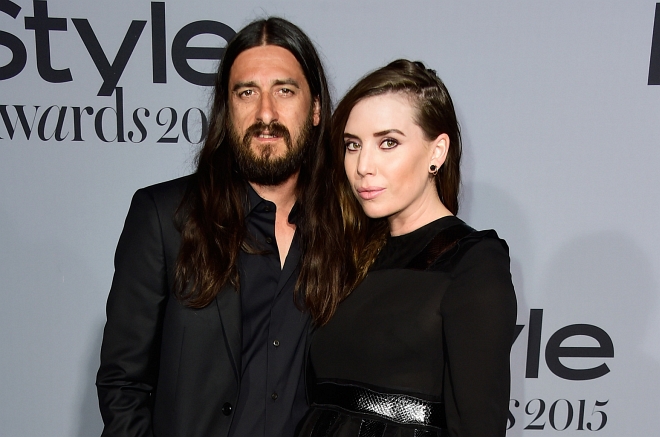 ---
Discography
---
Awards and nominations
---
| Year | Nominee/work | Award | Result |
| --- | --- | --- | --- |
| 2008 | "I'm Good, I'm Gone" | Antville Music Video Awards for Best Performance Video, Best Choreography, Best Art Direction | Nominated |
2011
"Sadness Is a Blessing"
Antville Music Video Awards for Best Narrative
Won
Antville Music Video Awards for Best Cinematography
Nominated
Wounded Rhymes
Nordic Music Prize for Album of the Year
Nominated
---
---

---
---
---
I wait up, don't wanna wait up for you, baby
Still I wait up, lonely in the canyon
No love, there's no love, reflecting in the glow of
Million dollar man
Show me your cut, baby, come clean
Come out of your smokescreen
If you really love me, open my eyes
Bae, you burned me
Your kiss is salty chlorine
Swimming pool, swimming pool
Swimming pool, swimming pool
Indigo, deep blue, deep blue
Oh, baby I know where you've been
I know where you've been, in the deep end
Swimming pool, swimming pool
Swimming pool, swimming pool
Indigo, deep blue, deep blue
Oh, baby I know where you've been
I know where you've been, in the deep end
Hold on, don't wanna hold on
If you let go, I can't go on
It takes two to dance
Show me your cut, baby, come clean
Come out of your smokescreen
If you really love me, open my eyes
Bae, you burned me
Your kiss is salty chlorine
Swimming pool, swimming pool
Swimming pool, swimming pool
Indigo, deep blue, deep blue
Oh, baby I know where you've been
I know where you've been, in the deep end
Swimming pool, swimming pool
Swimming pool, swimming pool
Indigo, deep blue, deep blue
Oh, baby I know where you've been
I know where you've been, in the deep end
I'm in it, I'm in it
I was only gonna touch ya, now I'm in it
I'm in it, swimming in it
I wasn't gonna love you now
I'm so fucking deep in it
I think I feel another wave, another wave
I'm diving in, I'm diving in it anyway
I'm in it, I'm in it
I was only gonna touch it now
I'm in it
Swimming pool, swimming pool
Swimming pool, swimming pool
Indigo, deep blue, deep blue
Oh, baby I know where you've been
I know where you been, in the deep end
Swimming pool, swimming pool
Swimming pool, swimming pool
Indigo, deep blue, deep blue
Oh, baby I know where you've been
I know where you've been, in the deep end
Songwriters:

 Tyler Williams / Stephen Kozmeniuk / Jeff Bhasker
             James Ryan Ho / Ilsey Juber
             Lykke Li Timotej Zachrisson


deep end lyrics

 © Sony/ATV Music Publishing LLC, 
                  Warner/Chappell Music, Inc
---
---
---
---
---
---
---
---
---
---
---
---
---
---
---
---
---
---
---
---
---
---
---
---
---
---
---
---
---
---
---
---
---
---
---
---
---
---
---
---
---
---